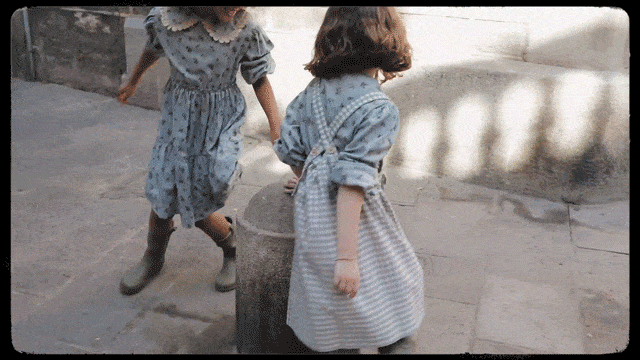 Journal
Introducing our Halcyon Day collection
Five of Us was established a children's lifestyle brand that combines both traditional craftsmanship and the spirit of freedom and adventure that is unique to the days of childhood fun.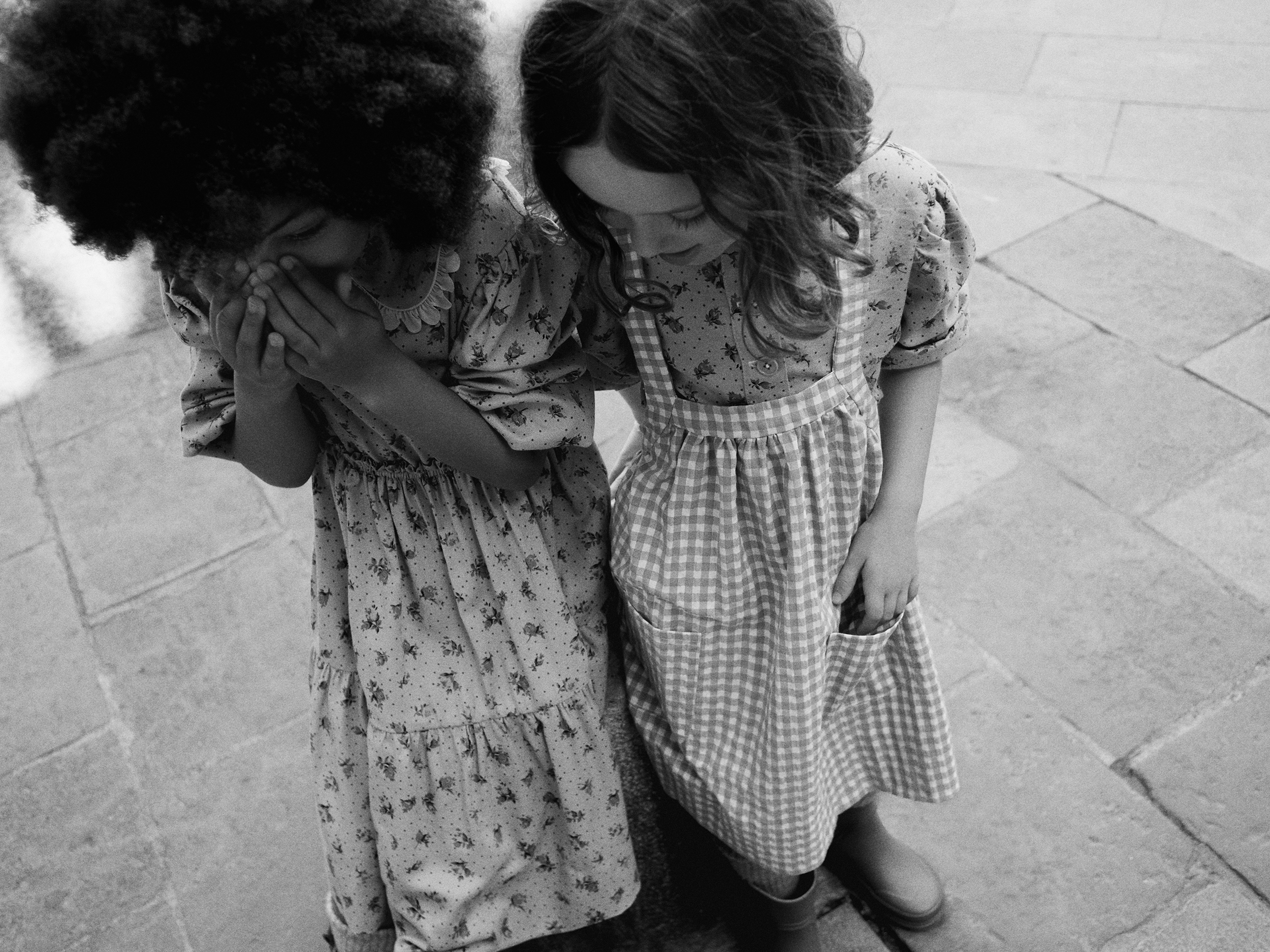 The inspiration from the collection takes its root in our core values; authenticity, longevity and quality, responsibility and optimism. The versatility and flexibility to wear artisan crafted pieces for whatever life might hold and to pass these garments on from generation to generation carrying through memories is our essence.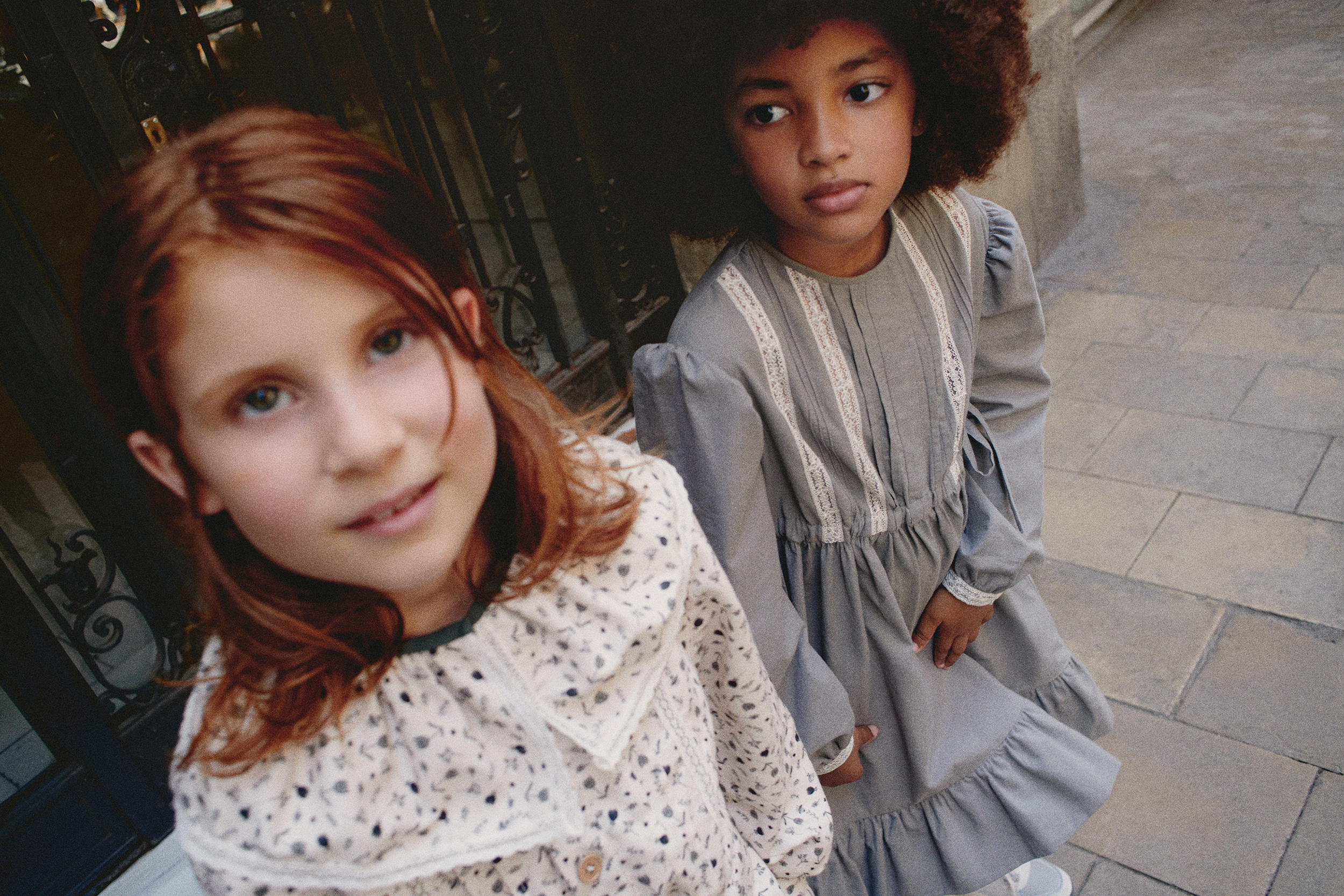 Our campaign was shot in the streets of the old city of Barcelona by Pepe Lobez and Mireira Farran. The campaign took the time to observe the play of the girls, they way they interacted and the moments captured will be part of the childhood memories of Five of Us.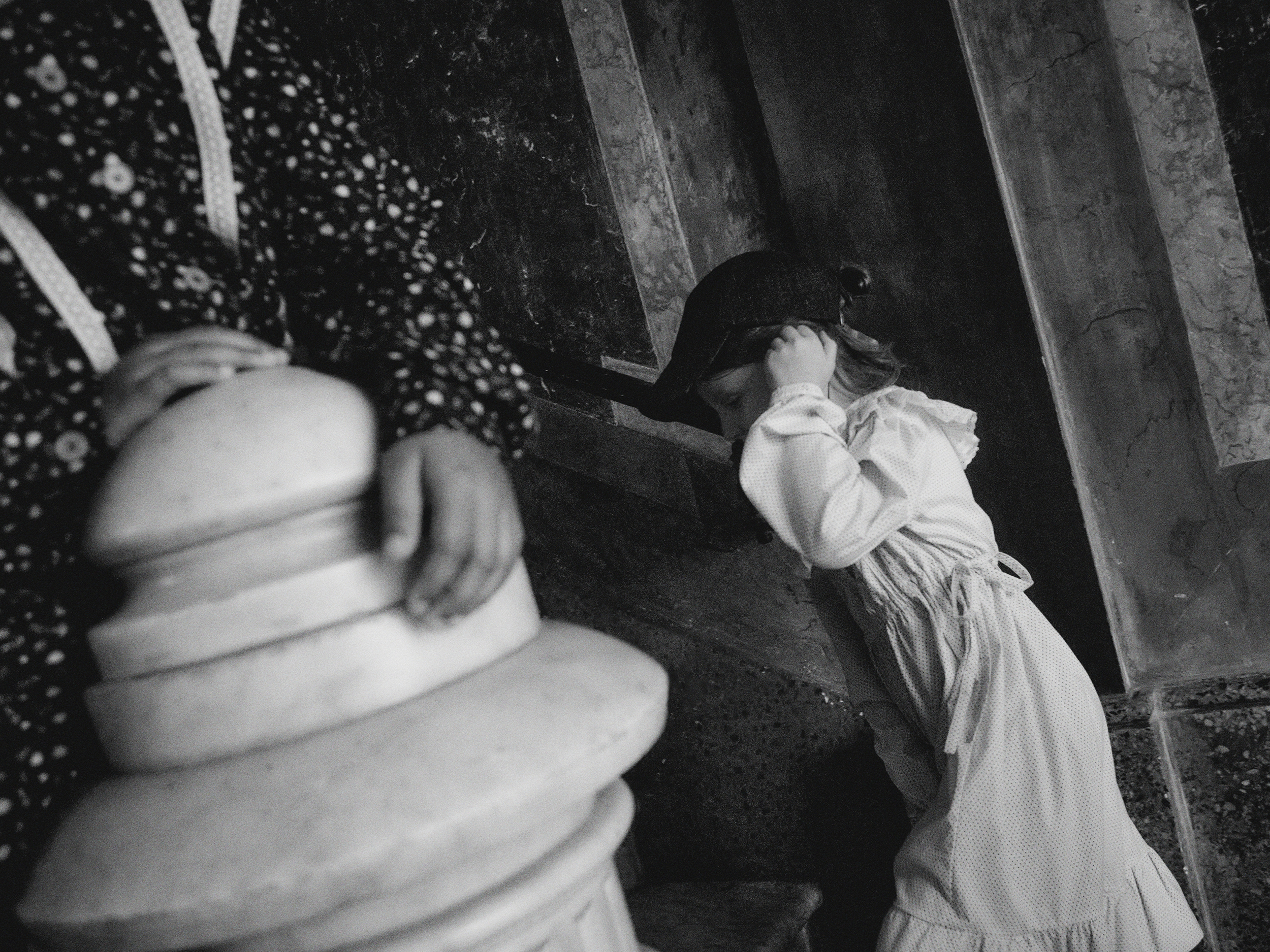 We see, a playful, highly energetic Olimpia, bounce around in her Hortensia dress, free to test her boundaries and explore. Daniella, is a lover of all things pink and we see this gentle femininity in the way she caresses her clothes and interacts with her friends. Charlotte, our other member of the band, has an adventurous spirit, she challenges her friends to explore and take risks.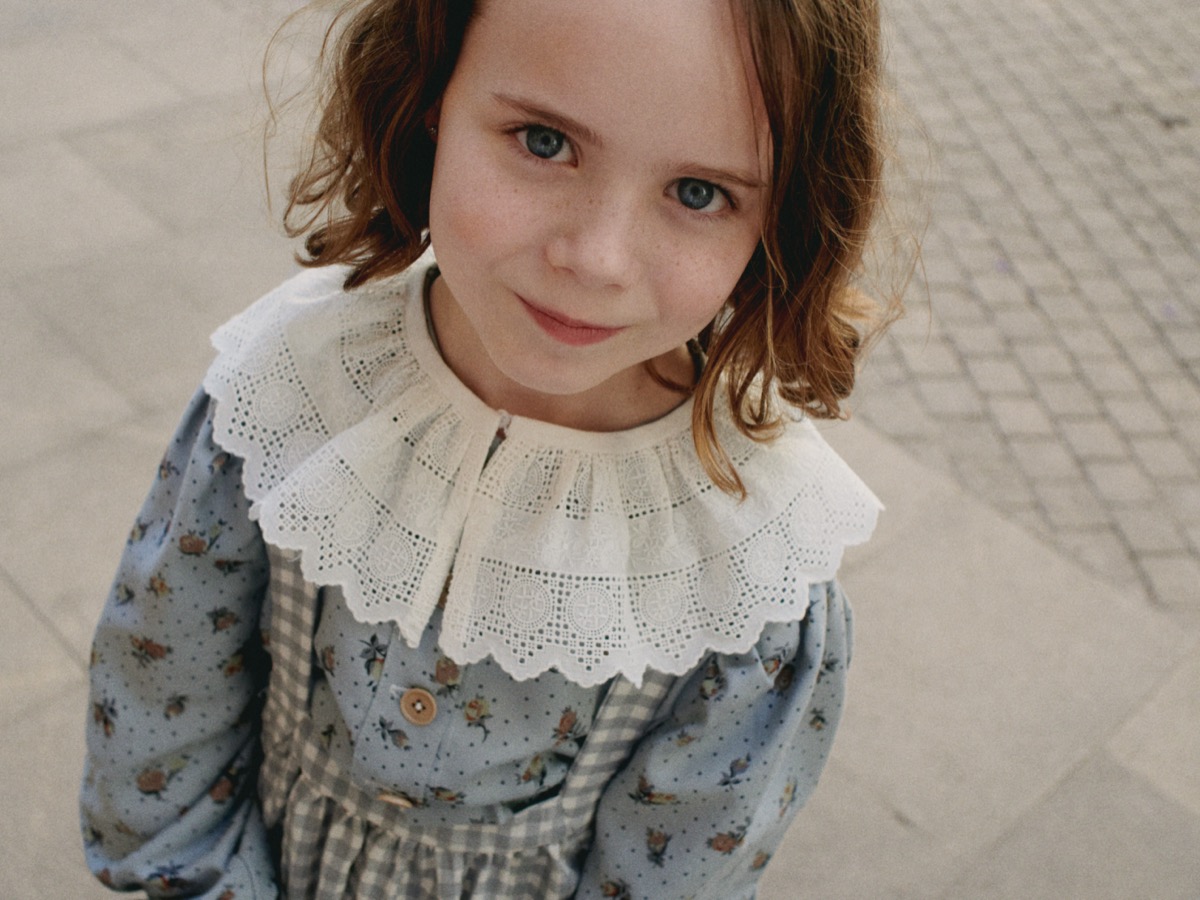 The collection composes of eight essential pieces for your daughter's wardrobe. Choose from an array of sustainable fabrics and recycled merino wool knits in a multitude of colours and prints, further customisable with the addition of initials on the knitwear or collars on desses, jumpsuits and tops.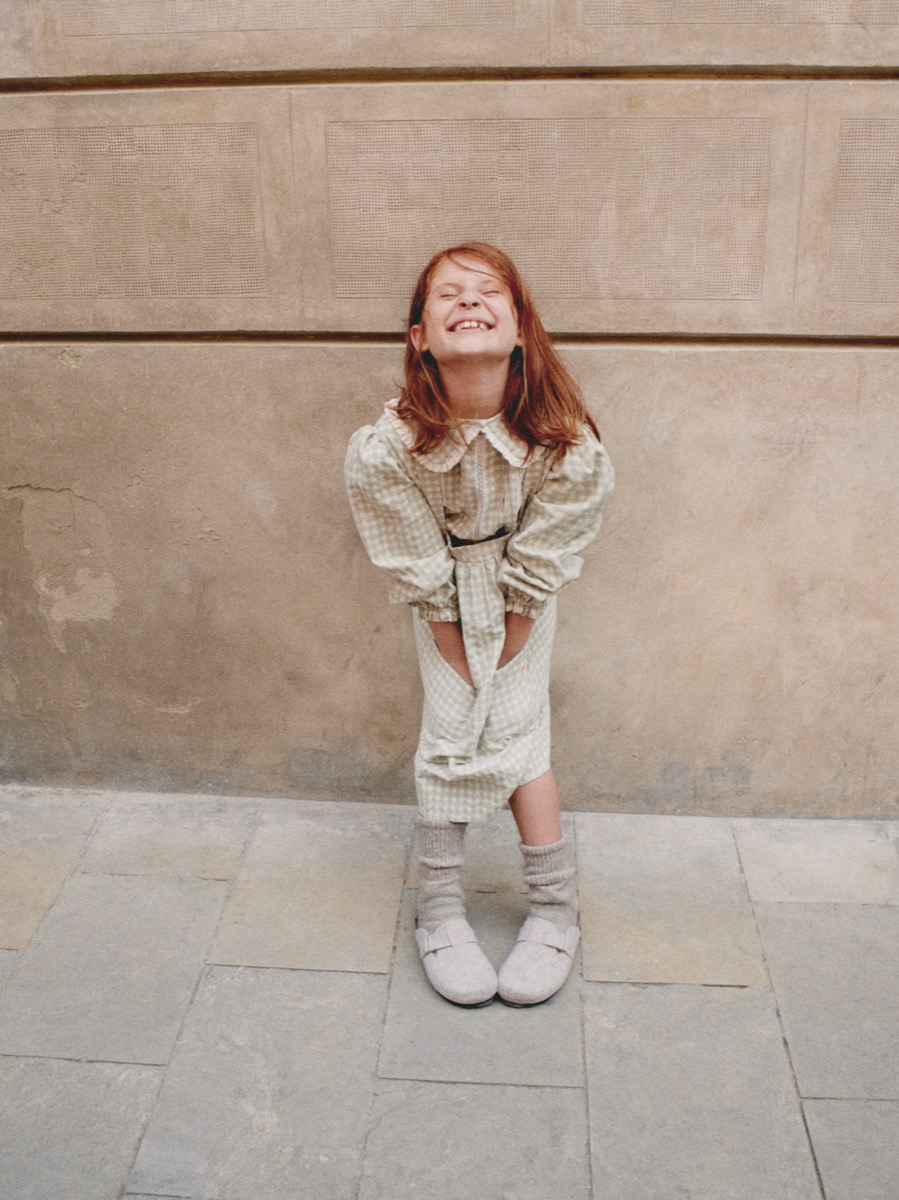 All of the woven items are handmade by a mother daughter team in a small atelier located in Bilbao, founded in 1974. Experts on traditional garments, they make each of our pieces with this expertise, stitch by stitch. Our knits are made similarly in a family owned small factory in Igualada, using expert Japanese knitting machines and hand finished by seamstresses with a lifetime of skill in this field.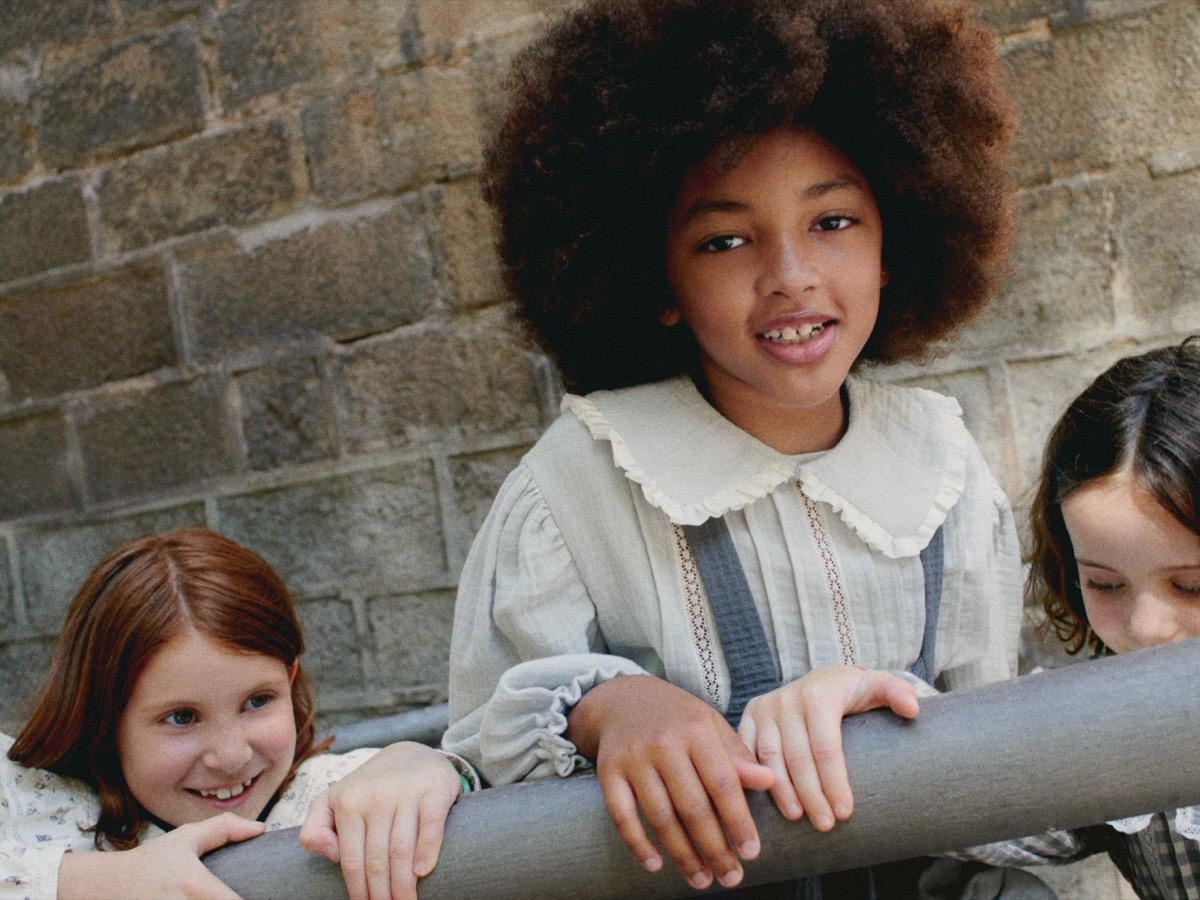 The different personalities of the girls are reflected in the pieces they wear, each chosen to reflect their natures and preferences. The ability to customise with Five Of Us offers the opportunity for children to have a special relationship with their clothes and develop their own sense of style; this echoes the freedom and joy of childhood combined with the love for nice clothes and thats the essence of Five of Us.