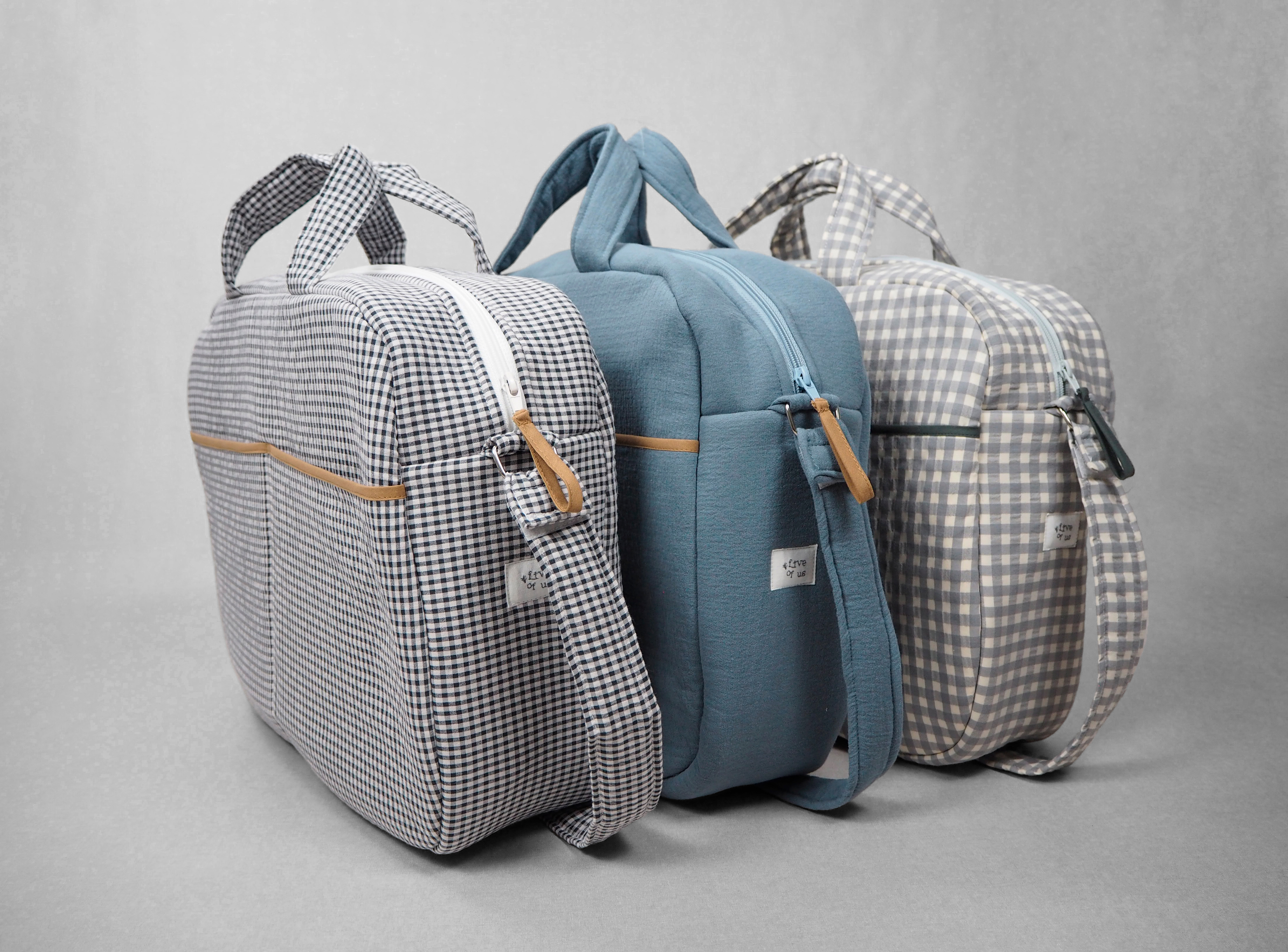 A Maternity Bag Checklist
Top 10 to review when preparing your maternity bag!
Start timely. Give yourself time to plan the purchase of all you need. And you never know if the expected one comes earlier!


Check with your hospital which key items they will provide and which ones you should bring. For example, they will normally provide nappies and wipes.


Choose comfy clothing for both of you. And do not forget a "Going-Home" outfit so that you can have THE picture of such a beautiful and long-expected moment.


Take toiletries with you and add nursing bras, nursing pads, and nipple cream if you plan to breastfeed.


Probably less is more, so do not bring your entire wardrobe with you…. your baby will not need more than the clothes you so carefully chose, a blanket, and the first teddy bear of their life!


Yes, you know you have to take the phone charger with you…as you will take millions of pics and will exchange tons of messages with your family&friends but you should also rest!


And maybe we should have started with this one: take your time to select your maternity bag! Think if you would like it with the traditional bag shape if you will attach it to your stroller afterward, in which case you may want to consider a backpack or a tote bag? The good thing is the maternity bag will become an investment as you will repurpose it even as a travel bag or the baby's first suitcase in the future!


If a brother or a sister is coming…maybe a toy? As a lovely gift from that new brother or sister?


A car seat is also recommendable (not inside the maternity bag!). You must be safe on your first drive home together.


This is a very personal and emotional moment for you. So there is no maternity bag checklist that will suit you fully. Read, be inspired…and get ready!