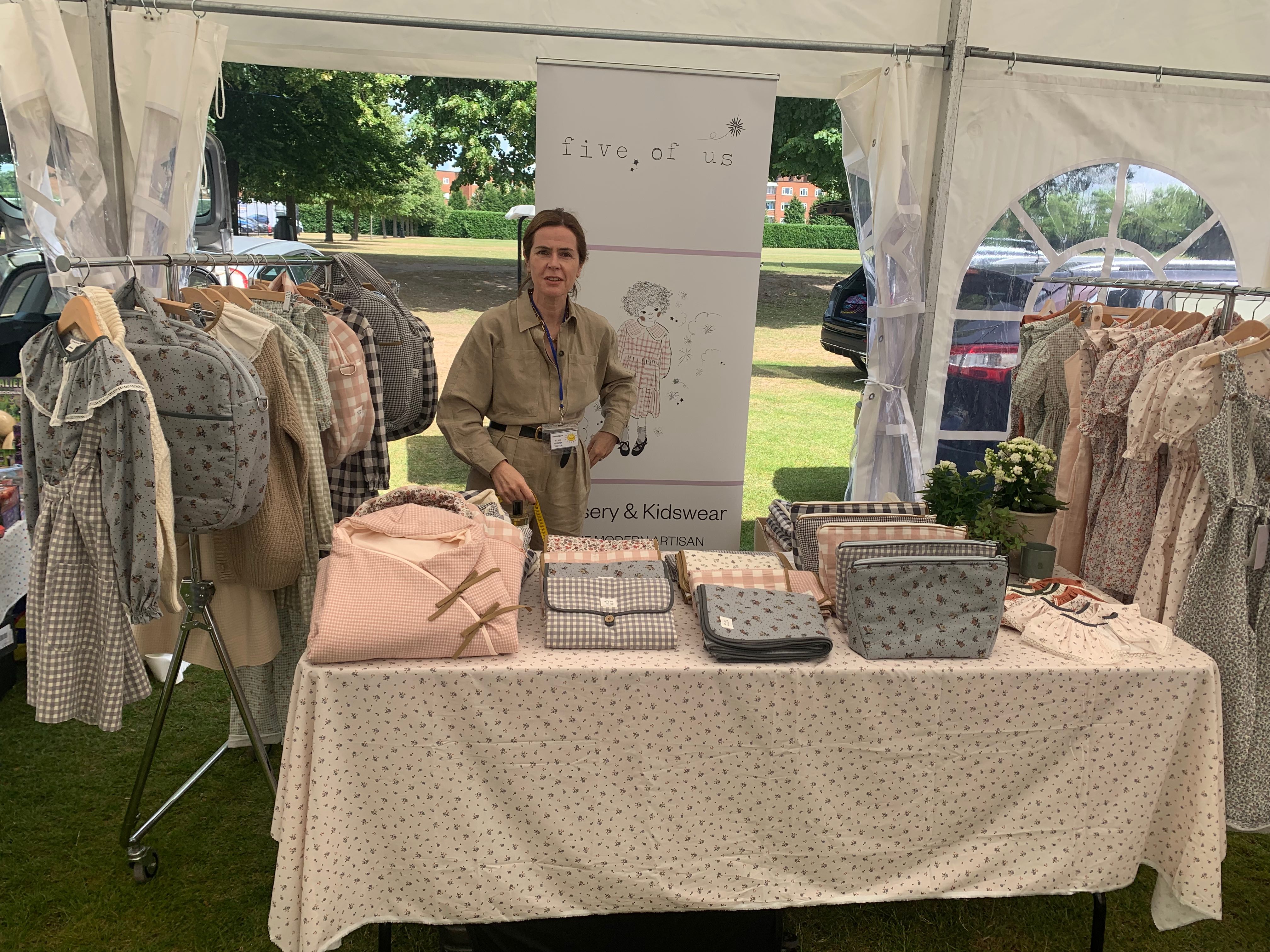 Reflections after our first business year
They say that "time flies" and indeed, this first year went by very fast, and still, it has been a year full of learnings, new challenges, ups and downs, but above all, a super rewarding experience.
And as such, I thought I would share a bit of what happened and some of my reflections about it.
Brand early-days history:
We launched Five of Us as a children's lifestyle brand with a handmade-to-order, slow-fashion sustainable business model a year ago. Quality-making would be a distinctive element of the proposition and for that reason, we looked for expert ateliers in Spain who had been handcrafting garments for several decades. We would fuse traditional techniques with modern stylish designs. This is why I thought Five of Us could become The Modern Artisan.
It was also important we incorporated sustainability at the heart of our designs. And as such, we would only consider certified sustainable fabrics and yarns (ie GOTS, Ecovero or RWS), we would only use recyclable packaging and our low volume approach would enable us to minimise the waste that is so environmentally damaging in this industry.
It was during a visit to one of our ateliers last Christmas that we started discussing the opportunity of expanding Five of Us into Nursery accessories. We felt there was space in the market for Five of Us particular style and it would allow us to widen our potential consumer reach. Given that our atelier also had the know-how to make high-quality nursery accessories, we decided to test the idea and launched a small collection of basic pieces such as maternity bags, baby nests, blankets, baby changing bags and mats. They are all handmade using sustainable fabrics like the customisable made-to-order collection.
I felt I should have a small Summer edit and in April we launched Summer Memories, a collection inspired by my memories at our family summer house outside Barcelona, despite our garment design vision being to make seasonless pieces that could be worn in any other season.
Finally, this September, and as Nursery accessories had proven to have some customer appeal, we eventually extended the range with some additions for the winter such as footmuffs, stroller organisers, or mitten globes for the parents when they go out with the baby in their pushchairs.
Looking back, I feel it has been a very intense year, having made some beautiful pieces in our nursery accessories and customisable kidswear collections. I must share special thanks to the ateliers that made it possible, also to every material supplier and all different types of solution providers. We went this far thanks to you.

What I have learned :
Opening an online shop is very fast, easy and affordable nowadays but the virtual high street is very "long" and it is becoming extremely difficult to make online customers "enter" your e-shop. D2C businesses face significantly bigger barriers to entry today than 5 years ago because of more participants but also because digital marketing has become more complex, less efficient and in the end, more expensive.


When you compare working for a big corporation vs setting up a business yourself, there is something very different: loneliness when it is just you and when remaining true to your vision and values is your compass to navigate those challenges.


There is a gap between consumer attitudes and their behaviors when it comes to sustainability. Most consumers want a more sustainable fashion but they are reluctant to compromise on price (more premium) or convenience (longer time to get their order).


How enriching is the continuous upskilling of yourself ! I have actually learned a lot about digital: web development, digital marketing tools, social media, performance tracking using Google Analytics / Meta suite and more…


In a super competitive environment where 20% of businesses do not make it in year 1 and 60% close after 3 years, building a business requires being strategic but equally flexible to pivot fast as you stay close to your customer.
What I would have done differently:
We are selling more than just garments or nursery accessories. We are projecting a lifestyle, supporting key emotional moments in mothers' lives and it is very difficult to do this just online. We all love to interact physically with the product during certain purchase decisions; hence, instead of launching online only as we did, I would consider "physical touchpoints" to show our collections, to be present in more spaces of the customer journey.


We invested in consumer understanding at the concept level before launch but now that I understand a bit more how social media and digital work if I were to define again our collection backbone, I would have put some garment samples out there for customers to wear and provide feedback. A bottom-up approach like that would have probably allowed us to modify some aspects of our proposition much earlier.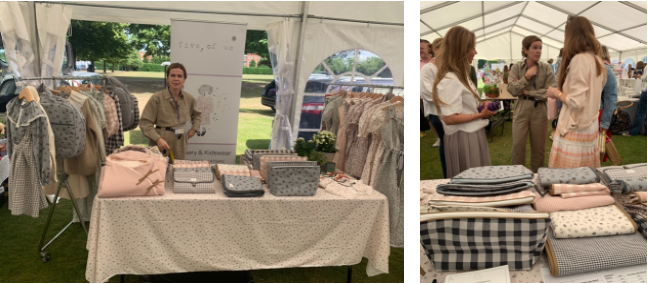 What lies ahead:
The macro environment is becoming very uncertain and we will have to learn very fast what is resonating with our customer base and flex our collection focus towards it.


Increasing costs will push us to relook at our financials and remain very lean in order to maintain a compelling pricing proposition to customers.

I am very passionate about growing our customer reach whilst contributing in our humble manner to a more responsible future in this amazing industry.


I would like to thank every single person who has collaborated with us and all our customers and followers for their trust. We would have never gone this far, otherwise.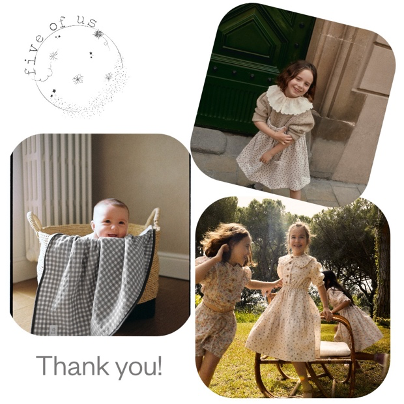 And now, let's make it another eventful year at Five of Us, The Modern Artisan. Designed in London, handcrafted in Spain.
- Queralt Ferrer