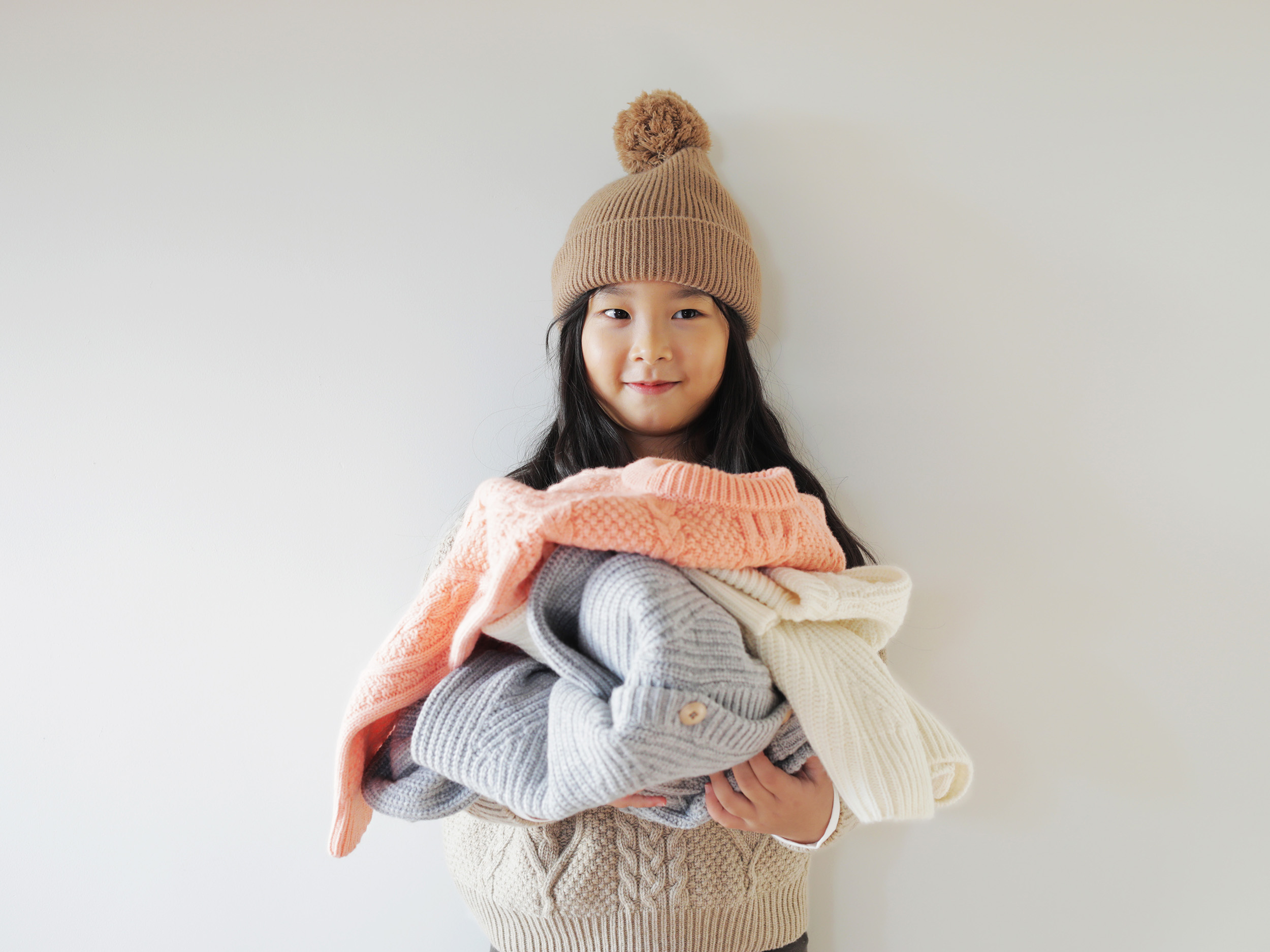 BACK TO KNITWEAR
This was a hot summer indeed and now that it is coming to an end, when we think about Autumn weather projections, according to the Met Office, current patterns are pointing towards a La Niña-based autumn and winter.
A La Niña Autumn and Winter would lead to unsettled and cooler autumn but we all know that the weather forecast, a great British discussion topic, is never easy to predict…actually, winter 2010 which also followed a La Niña event had disruptive snowfall and very low temperatures in many parts of the UK.
So, we should just wait for it to come and review if our wardrobes have what we may need when it gets colder.
And among those must-haves to consider, of course, you need proper knitwear.
When choosing knitwear, you will consider between having a jumper, a cardigan, etc….with this or that neckline (8 types at least! Such as Turtleneck, V-neck or shawl collar ) and in a particular color which suits you or a family member best.
But you will also consider the quality of the knitwear you want to buy.
Let's review which knitwear fabrics and yarns are commonly available in the market.
We can classify them into 3 main categories: from animal yarns (like wool or alpaca), from plant fibres (like cotton or linen) and from synthetic fibres (like acrylic and nylon)
Cashmere: ultrasoft, made from goat's hair and in a wide variety of colors. Synonym of top end knitwear quality.

Wool: very flexible and elastic and easy to care making it more durable.

Merino Wool: more gentle and less rough than regular wool. Made of a unique sheep called Merino sheep whose wool has long and fine fibres which deliver warmth but remain lightweight.

Lambswool: taken from the first shearing of the sheep, lambswool is probably the softest wool that comes from a sheep but potentially has a lower duration due to being shorn from younger animals.

Alpaca: known for its extra warmth, strength, and lightness, it comes at twice the cost of Merino.

Cotton: lightweight and breathable, cotton knit is the right choice for warmer weather. Its dyeing possibilities are big, offering plenty of color executions.

Linen: another option for hotter weather but less elastic and heavier than cotton and it can wrinkle easily without the right care.

Synthetic: they are the most affordable, very durable and easy to care for, despite greasy stains and malodours that are hard to remove from synthetic knitwear. They are also non-allergenic. They will not provide the same warmth and make the knitwear less breathable.
Cashmere Merino Alpaca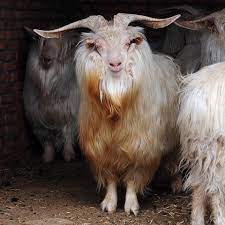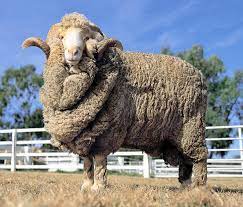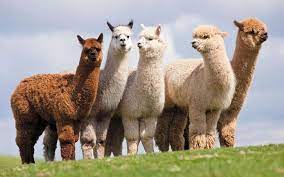 Cotton Linen Synthetic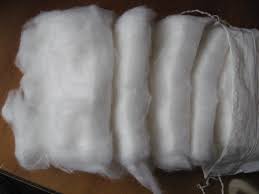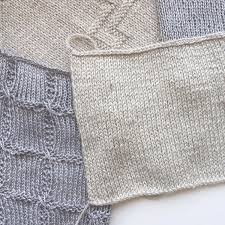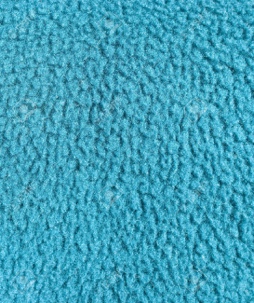 Thus, there are plenty of options and a variety of qualities you can choose from. One thing you may want to consider also is the annoying pilling. There is a common view that pilling is associated with bad quality knitwear, although it is actually the opposite: cheaper knitwear has an artificial "anti-pill" coating whilst good quality knitwear has longer fibres that stick out of the surface of knitwear rubbing together, which with the help of moisture from the body, form knots.
At the end of the day, what really matters with regards to how your knitwear ages, is how you take care of it: when wearing it (not ready for a "heavy-lifting" job) and when washing it (always at a delicate wash program or short soaking in cold water with a specific detergent, followed by gentle squeezing (never heavy rubbing!).
We could go into a deeper understanding of knitwear reviewing also what means Gauge, Ply, different knitting techniques, etc. But I feel your knitwear purchase decision can be based on those 2 points (style and type of yarn) and then, it will be important you take care of it to extend its wearing life.
Five of Us knitwear range is composed of jumpers and cardigans with a classic round neck.
They are all made of extra-fine Italian recycled Merino (RWS certified – Responsible Wool Standard).
This special Merino dates back to the 15th century in the Italian region of Puglia. It is well-known for its softness, warmth, and breathability. It will also wick moisture away from the skin, it is hypoallergenic, it repels unpleasant odors and it will not wrinkle.
Furthermore, as our merino is recycled wool, our jumpers and cardigans are sustainable. Not only because of diverting used wool knitwear from landfills but also because it saves a big amount of water, reduces the use of chemicals for dying and it is finally 100% biodegradable.
Our Verbena Jumpers are designed in a relaxed fit with dropped shoulders for maximum comfort and moveability.
Meanwhile, our Pimienta Cardigans are oversized with comfortable raglan sleeves so that you can wear several layers underneath.
Both of them come in Sand, Peach, White and Grey colors.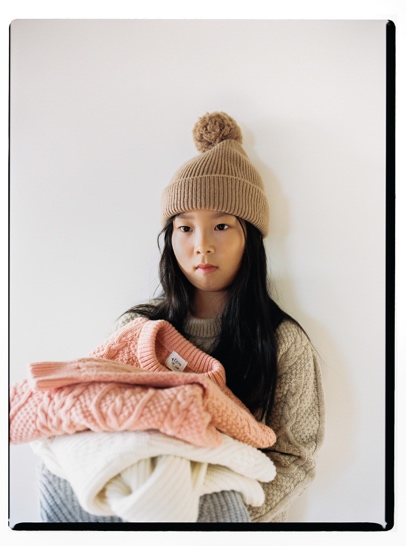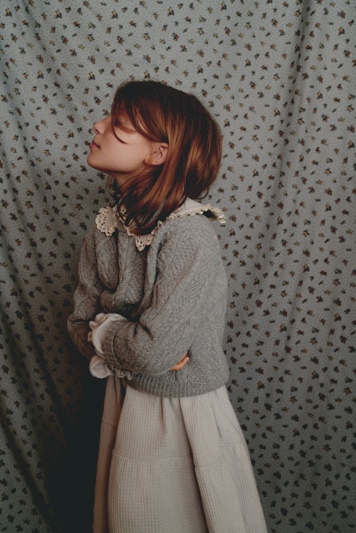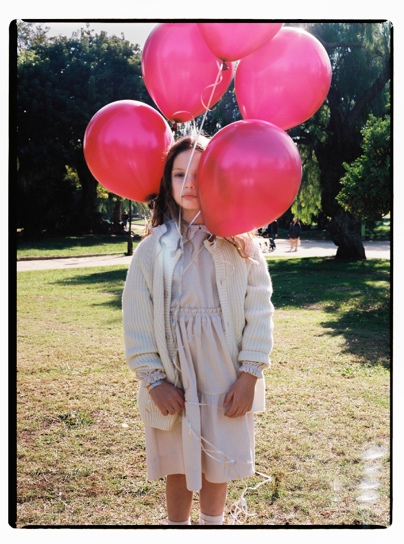 All our knitwear is handcrafted in Catalonia, which has a long textile tradition since the 19th century, by a small family business dating back more than 50 years. Its expertise is not in knitwear alone but also in the responsible making. All the energy they consume is renewable, 100% local production and they have SMETA certification in quality and ethical policy.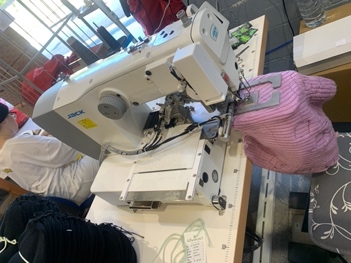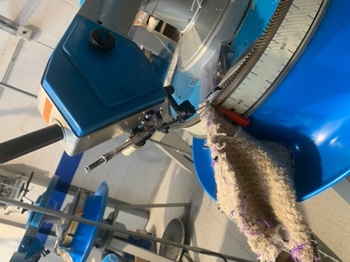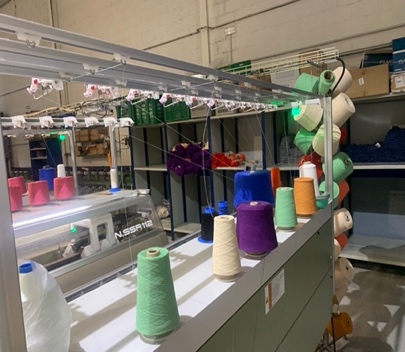 Discover more about Five of Us Knitwear pieces at www.fiveofus.com
Queralt Ferrer