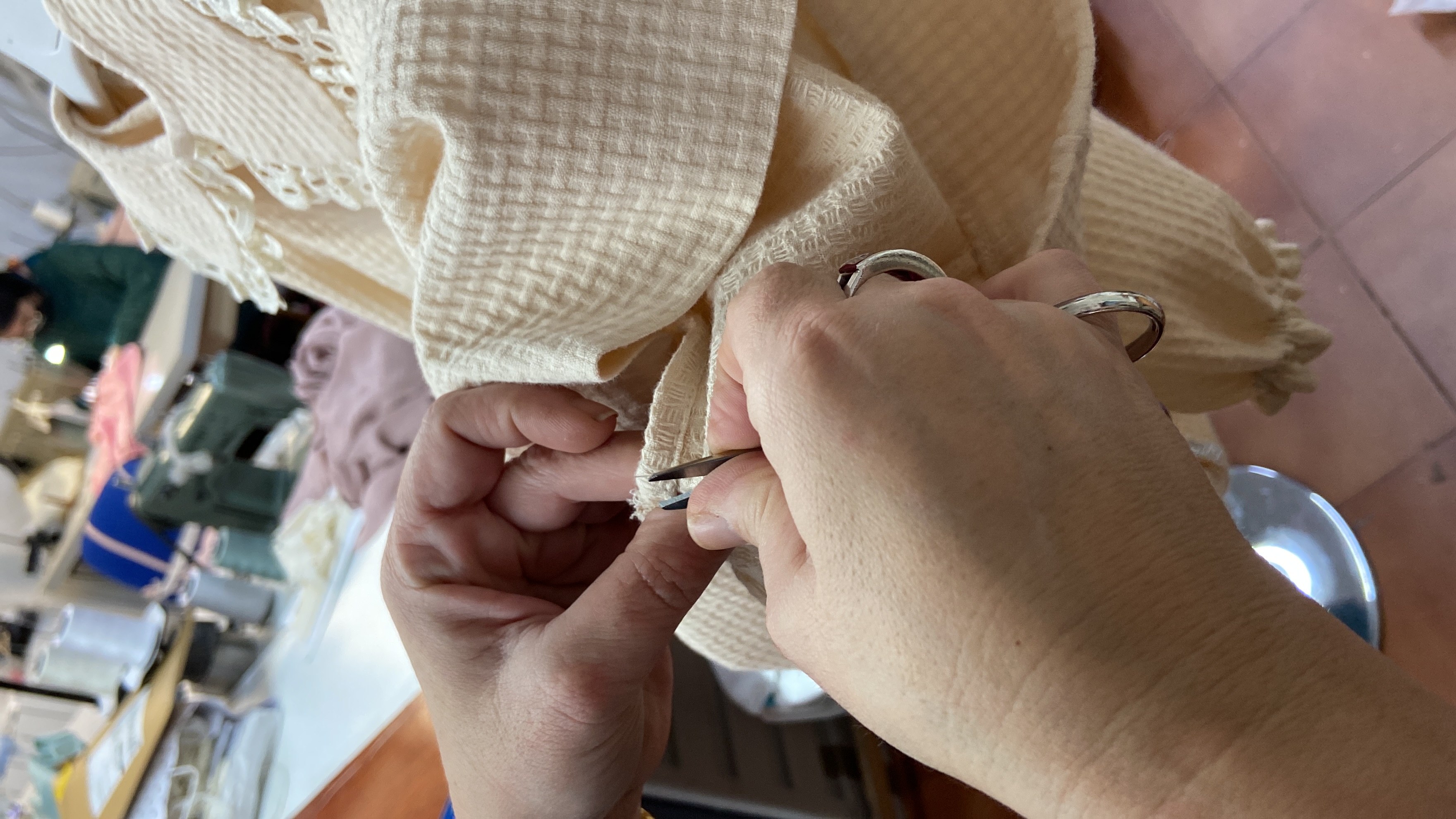 Handcrafted garment qualities
Let me share few interesting facts about the textile industry to reflect on before sharing some reasons why handcraftsmanship gives garments (and nursery pieces in the case of Five of Us!) higher value vs being machine made:
On average, an item is worn 7 times before being discarded, which is why we buy 60% more clothes than in year 2000
Zara produces 450 million garments per year Fashion industry is the 2nd most polluting industry after the oil and gas sector
China produces 65% of the world's clothes
The textile industry employs 1.1 million workers in Europe, which represents less than 4% of the total European employment in manufacturing
Source: web research data
These are the top 5 handcrafted garment qualities I believe that makes handmade items special:
Durability. Because high quality fabrics are chosen and sewing process is more flexible and subtle. Also due to the emotional link to the item, it makes you use it more frequently and for longer
Uniqueness. Since every piece is different, and is in some instances, customised to your liking
More environmentally friendly. Due to lower fabric wastage, less energy consumption or lower production volumes
Supports local communities by preserving traditional methods that can be passed down from one generation to another
Personal touch. These items are made by people for people and by purchasing them, you are contributing to a world where individual connections still matter.
In general, handcrafted items have a higher price, but the benefits they return are priceless.
Queralt Ferrer