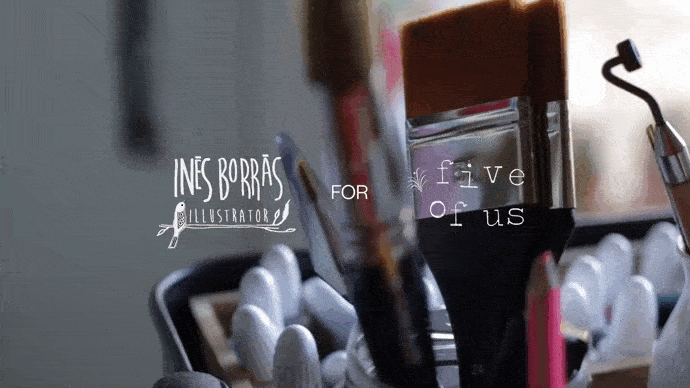 What brought Ines Borras and Five of Us together was a shared history. The spirit of sophisticated childhood spontaneity at Five of Us evokes instant memories of Ines's own childhood in Spain. She says herself she "illustrates to be a little girl again", and to connect to the creative and educational processes that were developed where Five of Us's seamstresses now work away creating custom pieces for your little one. Ines has brought together her trainings in art, education and psychology to help inspire children to learn to express their feelings and to ensure we all remain connected to the important things in life.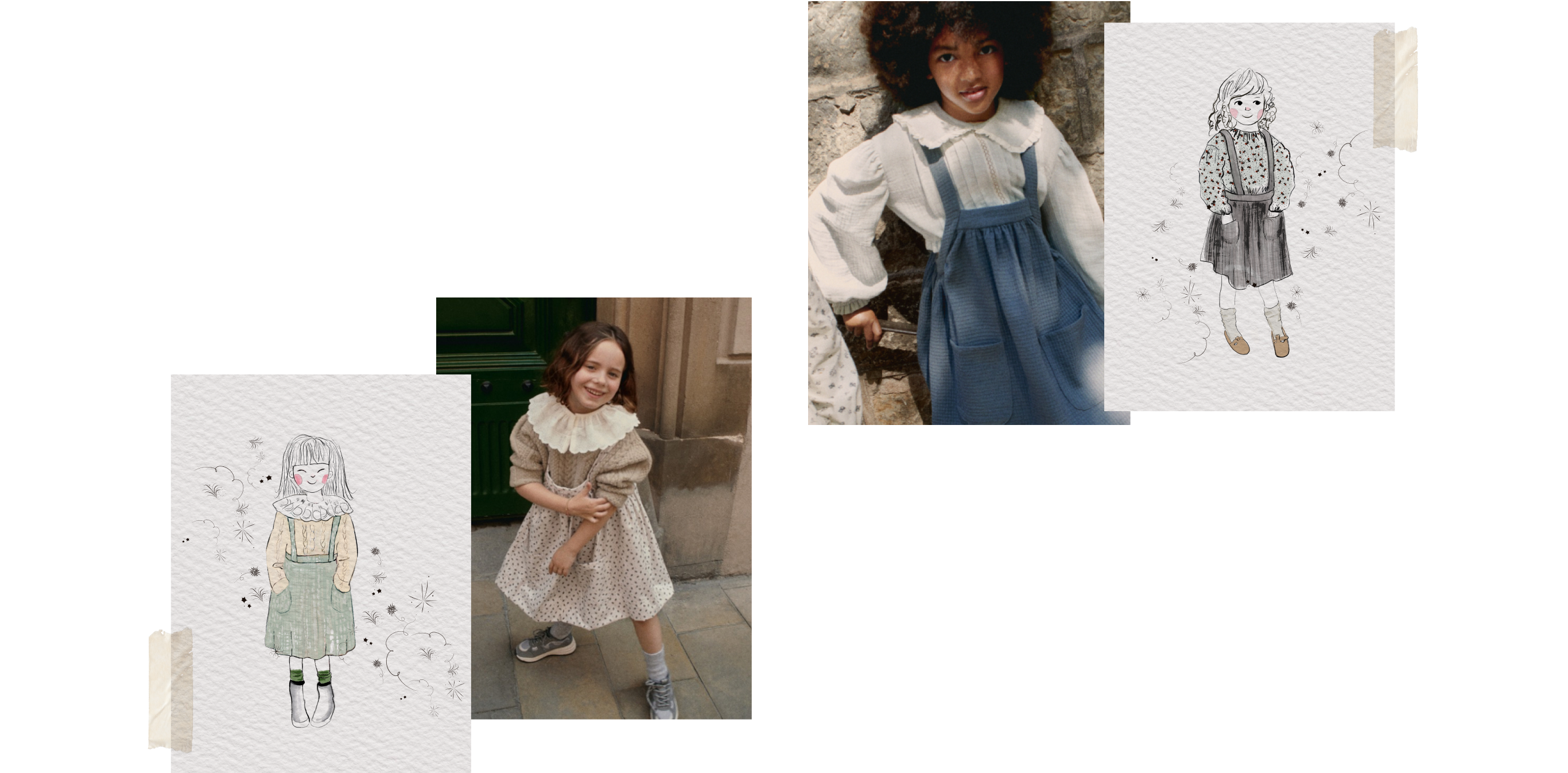 Left: Olimpia wearing the Verbena Jumper and the Canela Skirt.
Right: Daniella wearing the Lavanda Top and the Canela Skirt.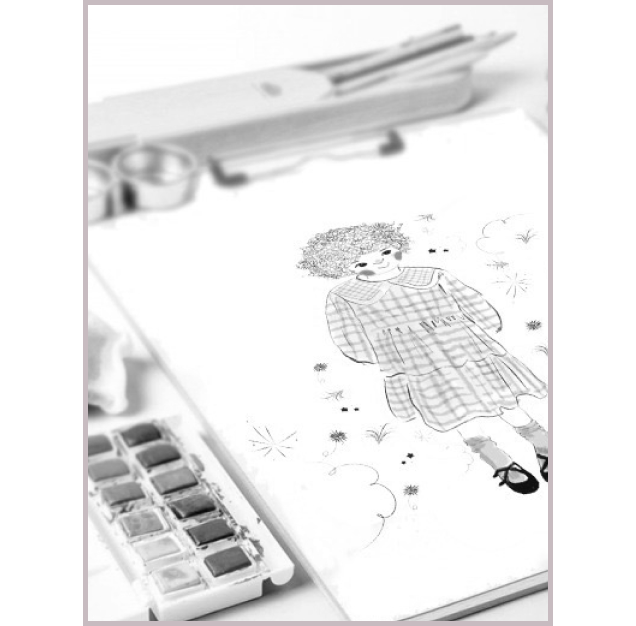 Encourage your children to draw! With a pen to paper they can capture their memories and emotions.