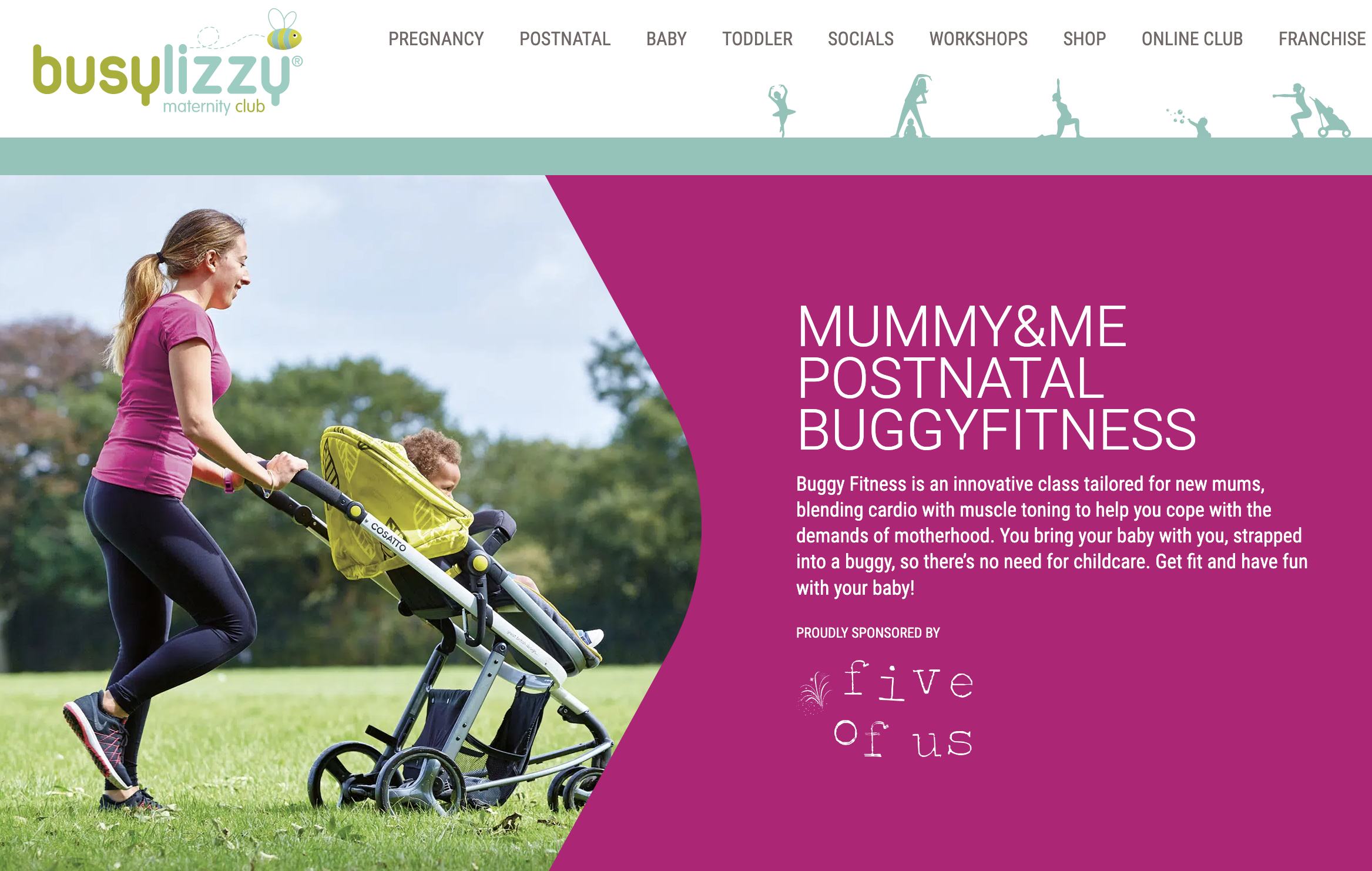 We continue nurturing relationships with families with babies and what a fantastic opportunity, this is to partner with busylizzy, the UK's NO.1 maternity club for new and expectant parents!
Established in 2021, busylizzy provides pregnancy & postnatal fitness classes, baby classes, talks and events for parents and their little ones. They offer both online and face-to-face sessions which are tailored to each individual needs both in the club's studio or from home.
Its growing community continues spreading with already over 12,000 families all over the UK.
We are proud to sponsor MUMMY&ME POSTNATAL BUGGY FITNESS, which is an innovative class, that blends cardio with muscle toning, and that is super convenient as the baby also joins, strapped into a buggy. No need for childcare whilst getting fit and it enables the baby to have fun together with their mum!
We are looking forward to engaging further with the busylizzy members and learning from them how to offer baby accessories that suit them best!
Please learn more about busylizzy by clicking here.
Queralt & Oskar